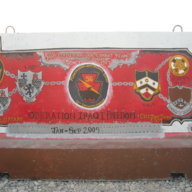 Sep 14, 2014
2,782
2,936
113
A little update with failure at the end. I found a shop in Johnstown that was able to make the correct angled bend to replace the bad one on the pipe, just cost $20.
So I gave it one last round of abuse to see if I could bend it before cutting it off. No luck, cut off the bend so there is enough adjustment when I rehang everything, now I can get the mufflers level. Then I added the X-pipe...

Seems like when I get everything aligned, hang height adjusted, the mufflers get pushed into the lower control arms.
Even trying to even set it up with suspension at full expansion I'd have to have them hang too close to the ground as the driveshaft is too close to the X pipe. Thank god (or what ever stellar super being that runs this world) that I got my money back. Looks like I might have an X pipe & mufflers for sale soon. Maybe the Jegs set might be a set to look at since they seem to put them on sale alot.