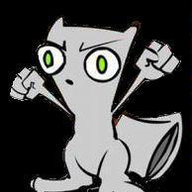 Wageslave
Royal Smart Person
so there i was digging around on dakota digitals website looking at the hdx gauges and the gear shift sensor thing and i came across the rtx cluster they just introduced and decided this needed to be in my car. the gages bluetooth to a phone app as well, i intend to put my phone one one of the suction cup mounts like my fitech unit so i can watch more stuff as well without looking down . kinda stoked to be the guinea pig on this the sales guy said i was buying the first set of these.

View attachment 110744

ought to start hanging parts on this pig next week start getting the brakes, and all the other junk ive been ranting about in the last few pages and ill start getting more actual instal pics posted.
Those are some kick *ss gauges, but the orange needle centers just look out of place.