Mar 10, 2010
1,067
853
113
I hate to start a new thread but Im back to installing the B+M shifter after at least a week of doing other house crap.
I know how the micro switches on the shifter work. Ones for the neutral safety and the other is for the reverse lights. I need to run these 4 wires and also a wire for the indicator light which I can tie into from the gauge lighting. Thats the easiest one.
From looking back at a couple of my old threads it looks like these are the two plugs I need to cut into and run to the micro switches. Before I do this I just want to triple check that Im doing the right thing.
The car came with a column shifter but I had it converted to a floor shift column. Fleming442 mentioned in the previous thread that I might need a relay for the starter. I guess the only way I'll know that is when I hook up a battery to the starter. I dont even have the cables run yet.
Im thinking this is the reverse light plug ?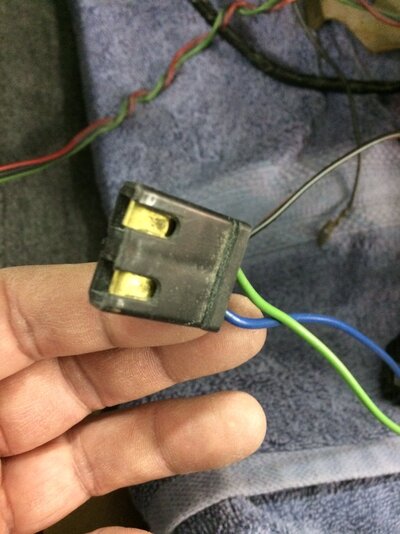 And this is the neutral safety switch plug ?
Anyone out there install a Quicksilver in their car ? How did you do it ??