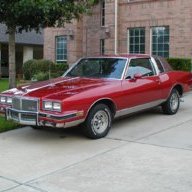 Apr 3, 2015
7,889
18,331
113
Thanks Kevin!
Lookin' good, Jared.
Nice work and progress, my man.
Thanks again for sharing your pics with the masses...
Thanks Jack. It was a good day. You have to really enjoy the good ones to help get through the bad ones. I like sharing this project so you guys know why I'm so slow on my GP.
You guys are doing a great job on the Galaxie Jared. I like the fact that you, your dad and your brother are all working on it.
Thanks Opie. It truely is quality time. When we go to leave and Dad is happy, it makes me feel great.