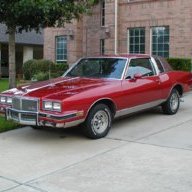 Apr 3, 2015
7,846
18,217
113
Thought some of you might be interested in seeing what I've been working on lately instead of my Grand Prix. Dad bought this car in about 1990. He's been working on it ever since. There have been long periods of him either not having the time or not having the money. A lot of nice work has been done to this car. The body has been off the frame. Both were media blasted. The bottom, interior, trunk and under hood of the car are totally refinished. The car runs and drives and has working air conditioning. My brother and I have helped dad on this project for years and years. Since the early summer, we've been pushing hard on getting the body work done. We're hoping to take this thing on the Hot Rod Power Tour along with my brother's 78 Z28 next year. Here are some pics....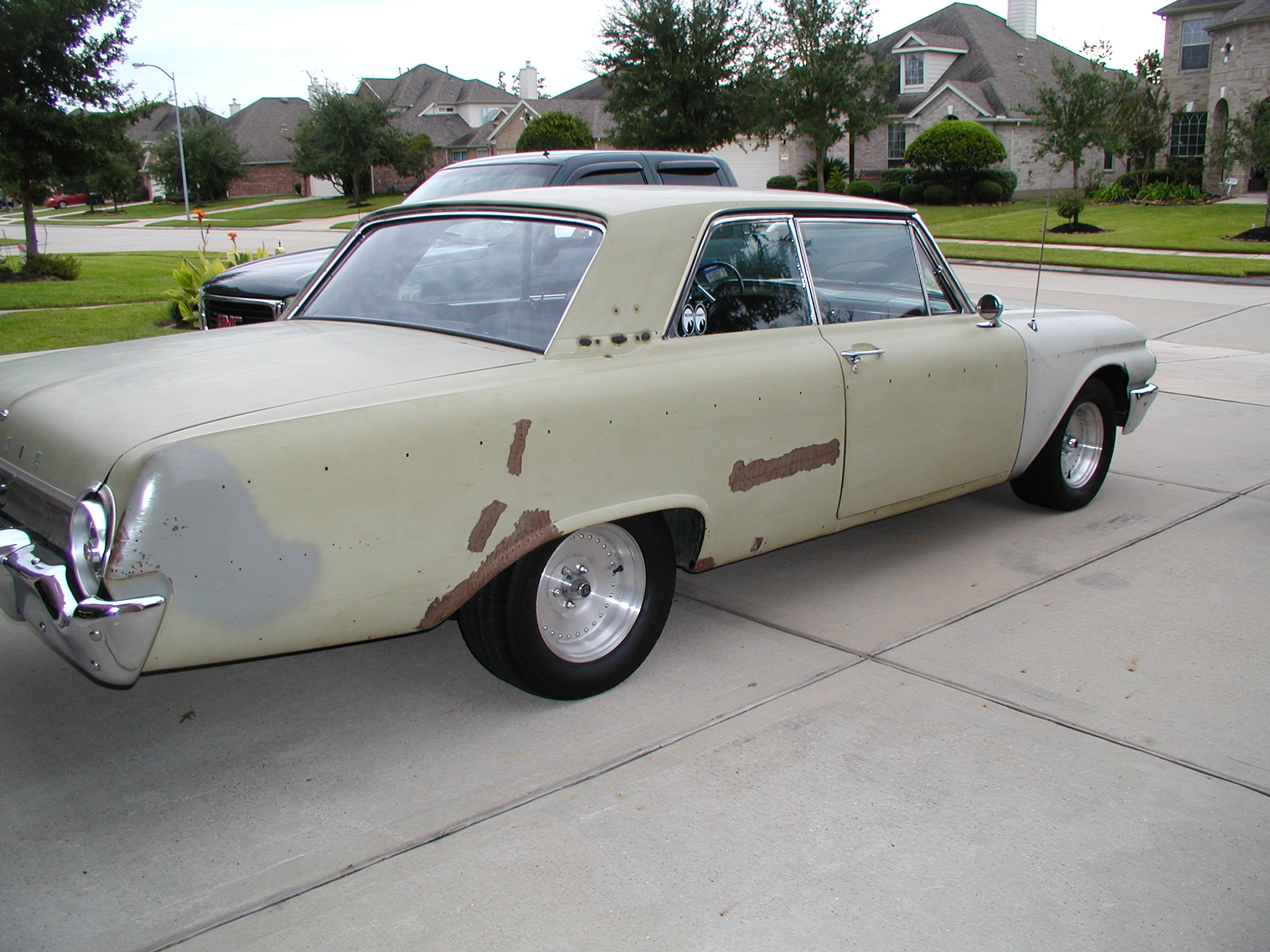 This is the car a few years ago. You can see the work we have ahead of us on the passenger side. The car was set on bare wheels at some point, and they set it on the rockers instead of the frame so both rockers were crushed. We've replaced the rocker on the Driver's side but you can kinda see how the passenger is crushed in this pic. You can also see dad's ancient Swiss-Cheese dent pulling.
Here's a pic of the engine in the car. It's a 74 truck 390 short block. We put in hyperutectic pistons and have the compression ratio around 9.5:1 so its pump gas friendly. It has the desirable small combustion chamber heads that would have been on the HP390 or the 406 for 1962. The shorty headers would also have been found on the HP390 or 406. We put in a Comp cam, I think a 268H. It's pretty mild but sounds good.
Here's a pic with the Driver's side rocker welded in. Believe it or not, Dad was able to find a pair of NOS rockers for this car. There's really nothing like an NOS panel. It just fits. This pic shows a section of the front of the quarter cut out for a patch panel.
Here's a pic where the front patch is in and dad and my brother have done the body work. I don't seem to have a pic on this computer of the panel welded in before body work. You can see dad and my brother have the rear patch cut out, the trunk drop off cleaned and undercoated and the edges treated with weld through primer.....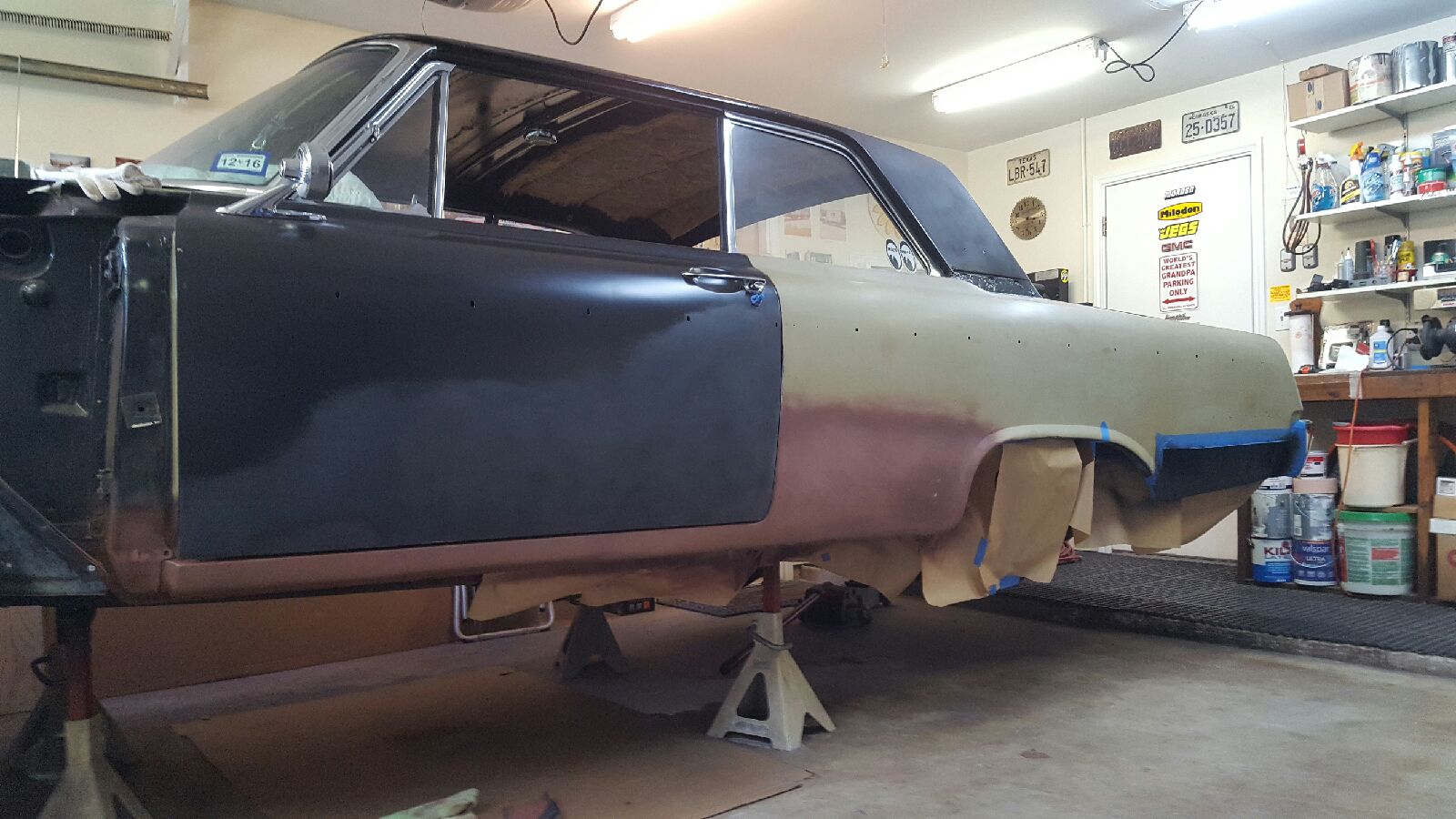 Here's a pic of the rear patch welded in. I'm just the welder on this deal and I'm still learning. Dad and my brother are doing all of the hard work on this.....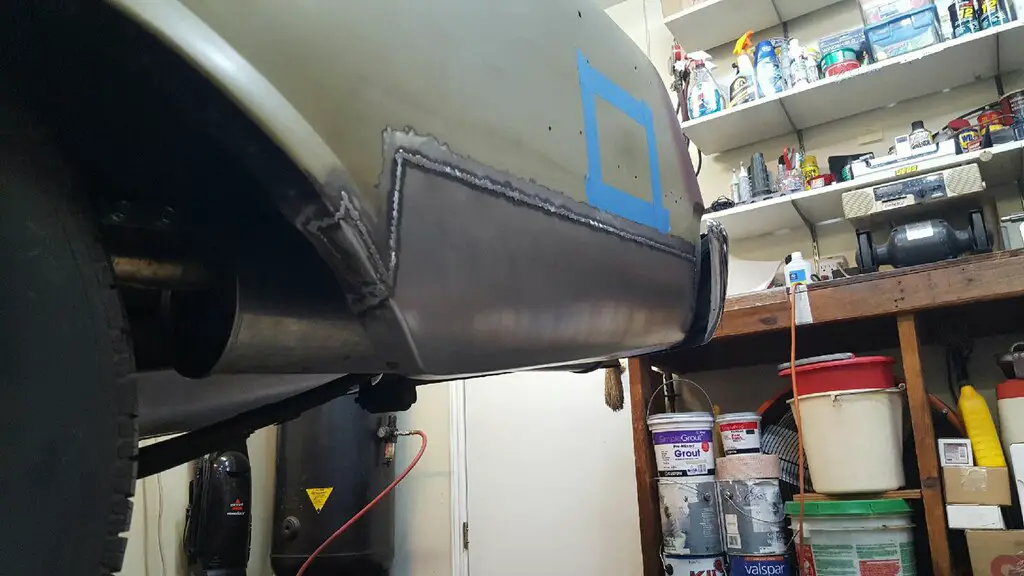 There is an area of stretched metal above that patch that is outlined in blue tape. It is an old sore that dad tortured trying to hammer it out. The metal was very work hardened. We had some disagreement on how to proceed but ultimately cut it out and put in another patch.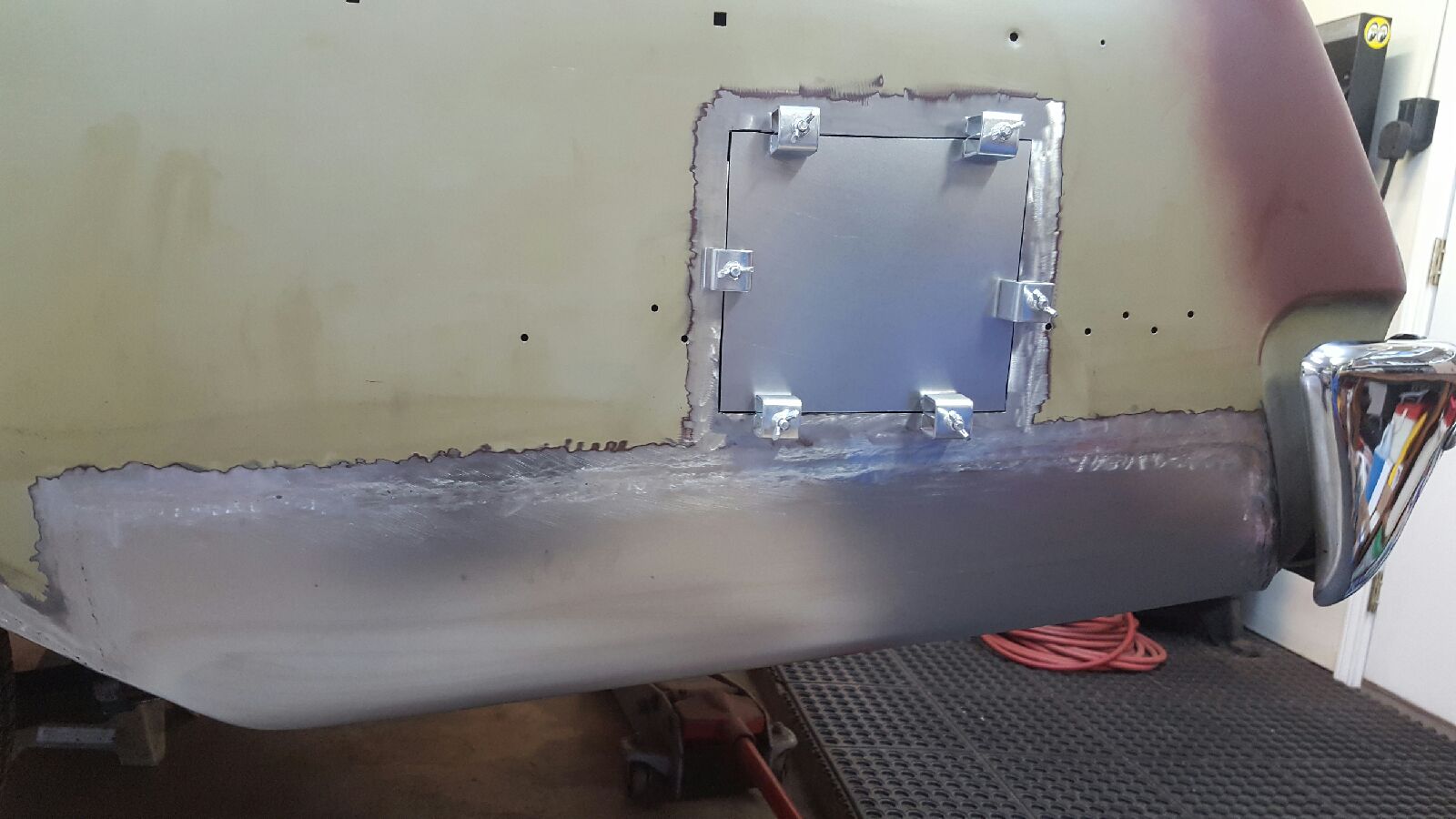 I'm not a body man. I'm just doing the best I can for dad to get it done. Replacing an entire quarter panel is a lot easier than welding in these patches. On my brother's car, we replaced the entire quarter on each side. There are no quarters out there for this car. We're lucky there are patch panels. We ended up with more distortion on this patch (above) than we wanted. I don't fully understand how to control the distortion at this point. I know I didn't get the panel hot. I think I was fighting shrinkage worse on this patch than the two previous because of it's shape and location. I welcome comments from those of you who know more than me about this. In the end, it turned out o.k. It just took more filler than I wanted it to.
Last Saturday we sprayed black epoxy primer on the driver's side and the deck lid. There is still more body work to be done. After that it will need high build primer and blocking but it has come a long way. The driver's side used to look about like the passenger side above. Dad is really happy and that's what counts the most for me. He and my brother will be working to fix some small dings on the hood, the roof the passenger door and the passenger fender and will be getting all of that in black primer. I have surgery on Wednesday and after I recover we will start on replacing the passenger rocker, then patches to the passenger quarter both in front of and behind the rear wheel. Also welding up Dad's Swiss Cheese where the metal is good and otherwise straight. I'll post up some more as progress is made. The body work is the last major project on this car. We have a GearVendors Overdrive to install and that's a long story by itself that some of you have already heard and that I'll save repeating for later if ever. Anyway, here is the latest and thanks for looking.