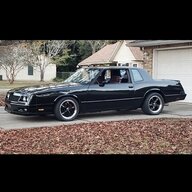 Jun 15, 2012
4,806
8,013
113
I recently aquired the gauge cluster from a 1988 Monte Carlo SS. It was in really good condition, just needed to be cleaned up. My original one from my SS was cracked and broken so I had to take it out of the car. I converted it over to an electronic speedo using a 1990 K5 Blazer Gauge with the SS Faceplace, and dialed it in.
I started with this Cluster, complete with everything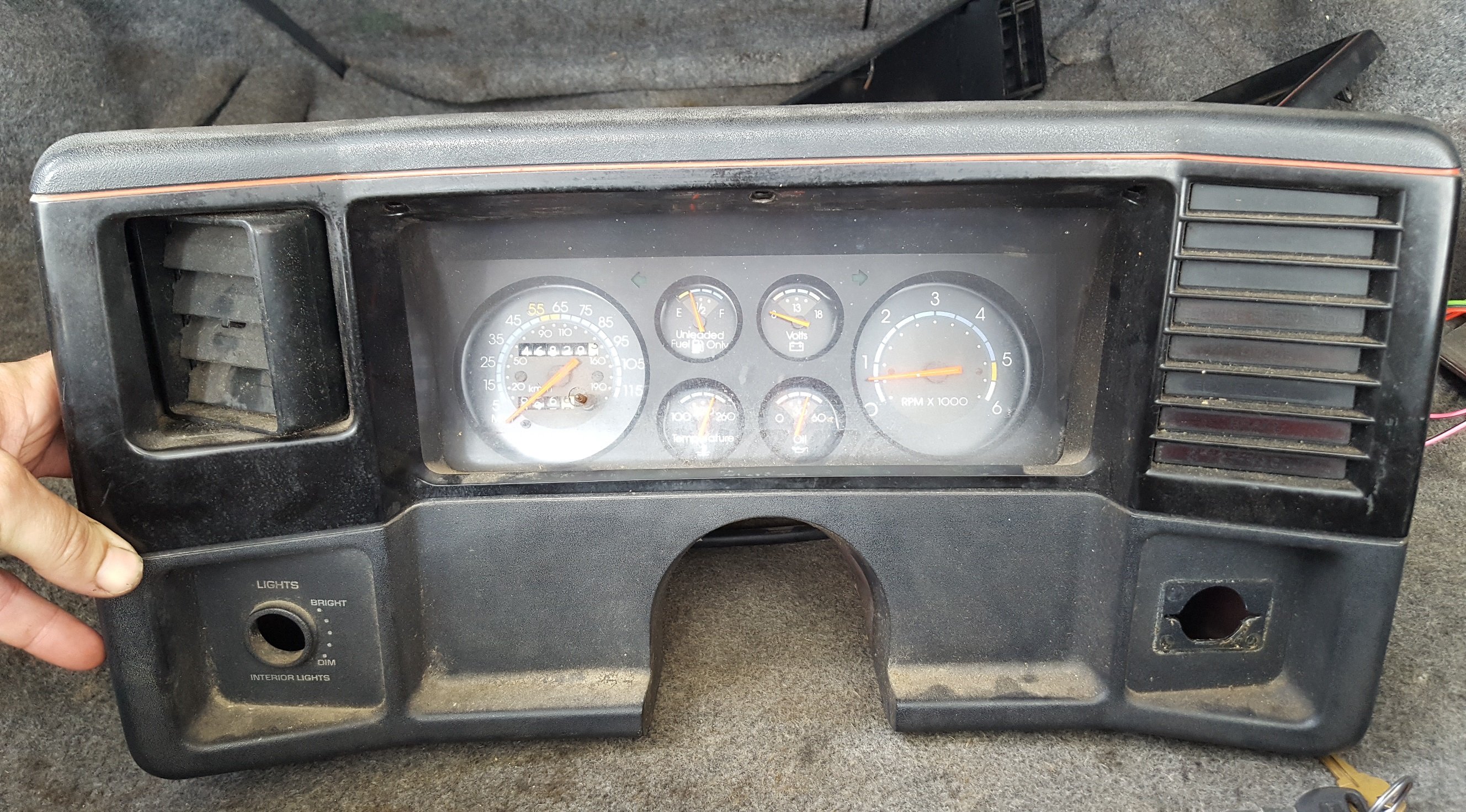 Took it apart and removed the Speedometer and other small gauges
Using my dremel I cut out the back for the electronic speedo gauge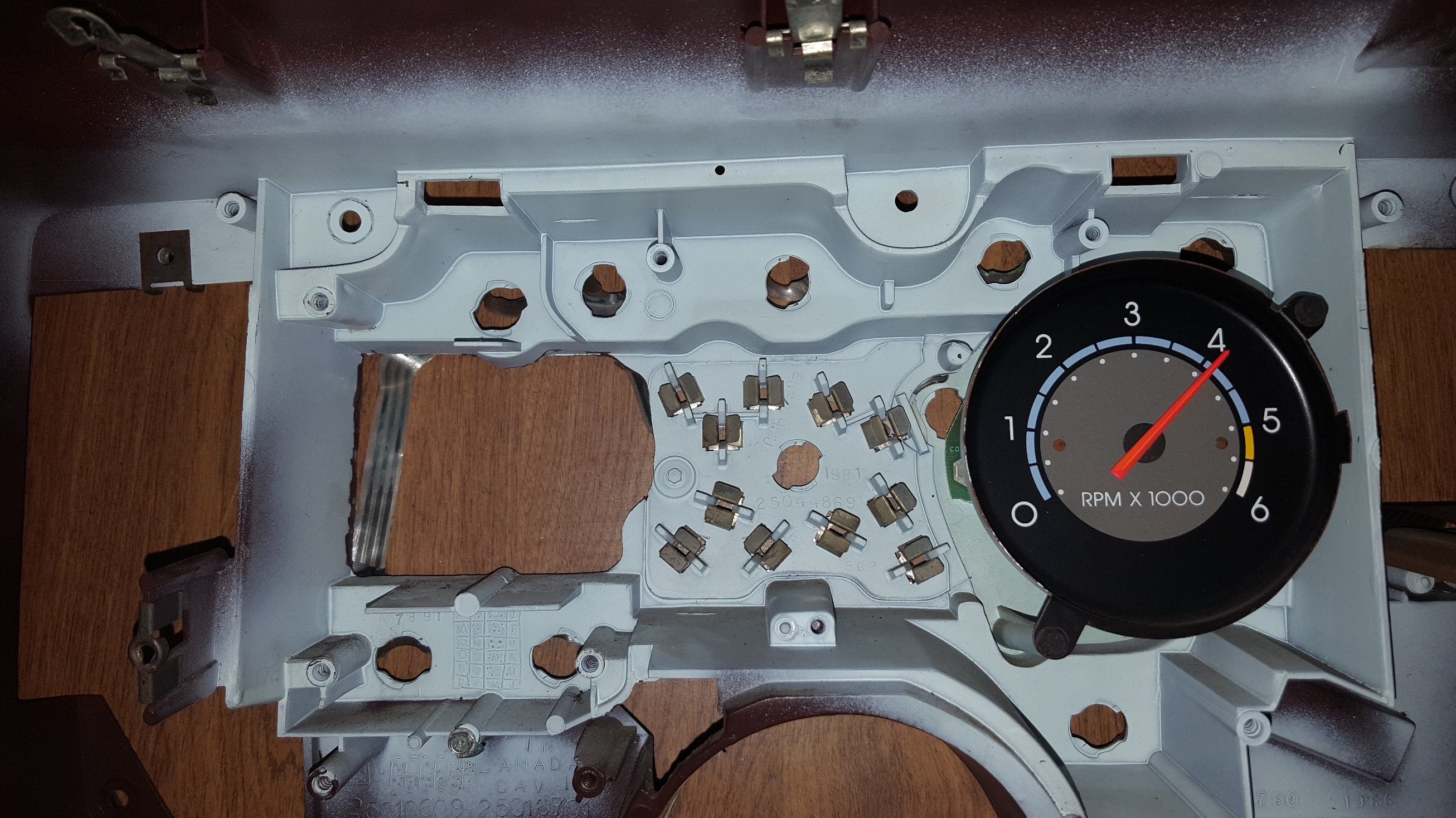 I took the Blazer Gauge Faceplate off of it and soldered the proper wires on it to plug into the harness. VSS from PCM on top, Ground, then 12v Ignition. Then I installed the factory Monte Carlo SS Faceplate
I then installed it into the Monte SS Cluster, had to do a little bit of clearancing on the small gauge pillar
I then installed them into the car and cleaned the whole Cluster Assembly up really good
This is a video showing the Gauges working in the car on the test run that I did
Once the gauges were fully functional and dialed in I took the needle out and machined it to fit the stock original needle into the gauge
Here are some interior pics with the Cluster fully installed, car looks factory now. Since my SS is a 6spd manual, I have painted over the gear indicator plate on the speedo gauge.
For anyone running factory EFI Engines like the LT1 & LS stuff, here is how to get all the gauges to work:
Fuel gauge and Volt gauge are in the car wiring and works.
Oil pressure: hook up the Sending Unit from the Engine to the wire for the gauge in the cluster.
Tach: wire PCM Red/Green Pin 10 in the LS Engine Harness to the Tach in the Cluster, set the pulse correctly in the tune. For the LT1 look it up in the link below.
Water Temp: need 1998 LS 3-wire Temp Sensor GM Part # 12551708, wire Pin C to the Temp gauge in the cluster. For the LT1 just wire the single green wire on the harness Temp Sensor connector to the gauge.
Speedometer: if using an electronic transmission, convert the speedo gauge in the cluster to electronic. Wire the VSS from Red/Green Pin 50 in the LS Engine Harness, can be calibrated correctly in the tune. For the LT1 look it up in the link below.
LT1 WIRING INFO:
http://www.lt1swap.com/all_lt1.htm
Last edited: