I was in high school in the '60s and read Hot Rod, Car Craft and Rod & Custom magazines. I really wanted a hot rod but saved my fruit picking money and bought a stock '29 Ford in 1966 for $275. It ran but leaked oil a lot. I found a better stock Model A engine, added hydraulic brakes to the car, painted the car yellow in my brother-in-laws barn, and got it on the road in 1967.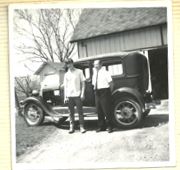 I drove it to university in September 1967 which was about 80 miles away. I would head out on Sunday afternoon and return home on Friday night. It maxed out at 62 mph. If you had to turn the wipers on, on a sunny day, then the rad was overheating and spewing. Better slow down. LOL I got caught in a snow storm in November that year and it had no heater or defogger. I soon bought a 56 Ford for a winter car for $125.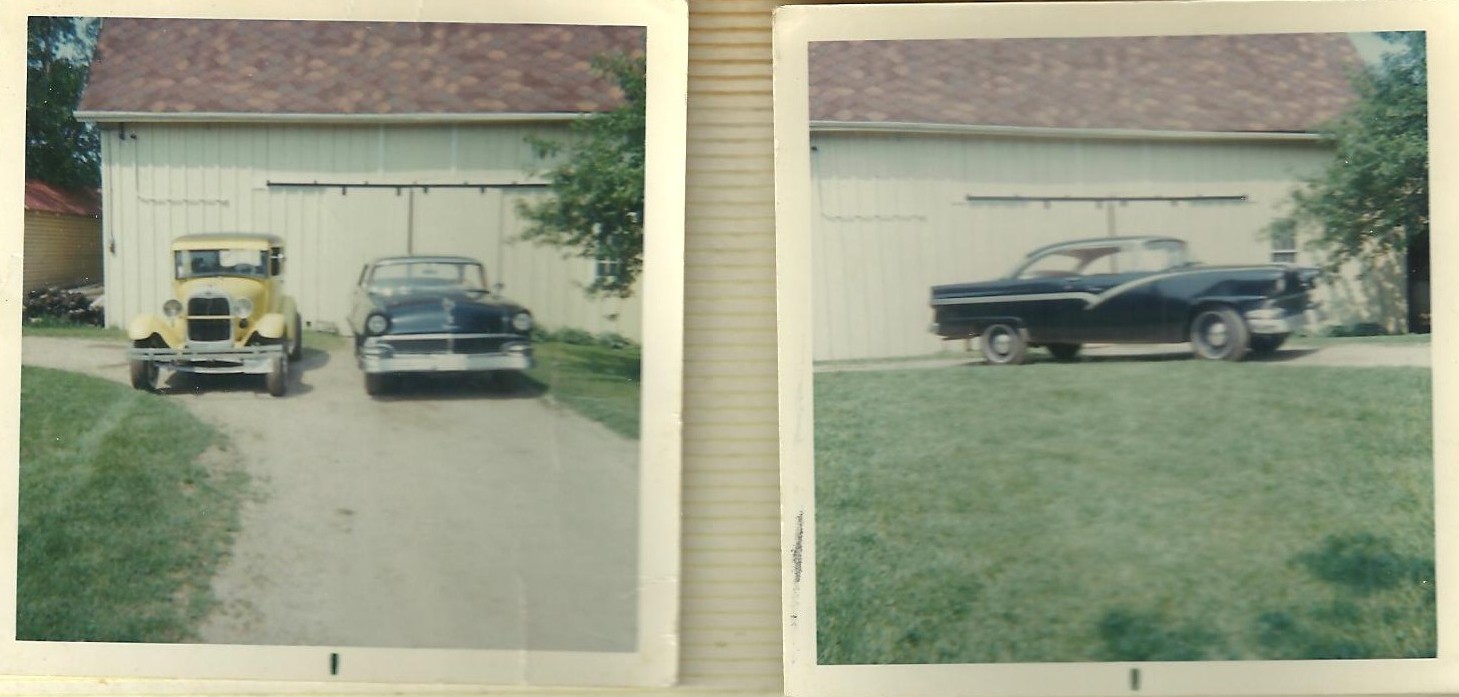 Of course the 56 Ford got hot rodded too. In 1970 it had a 390 4 speed.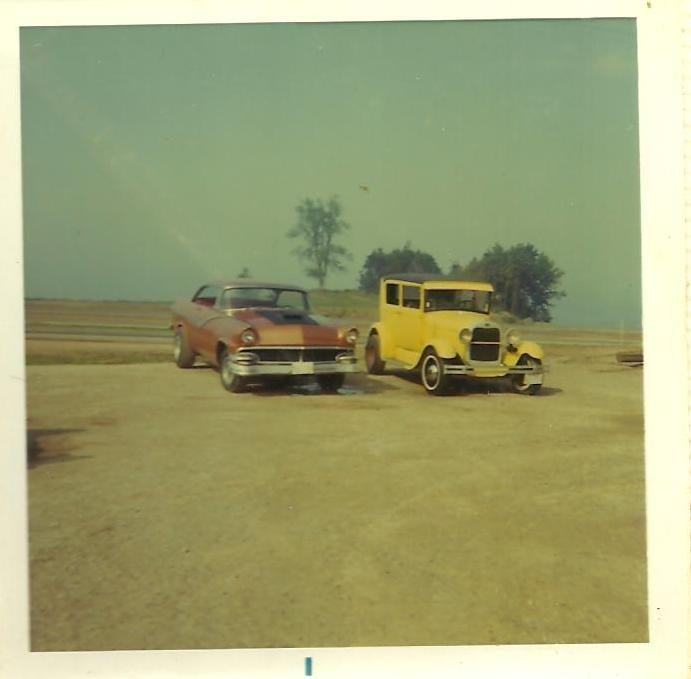 And then the 29 got a panel paint job in 1972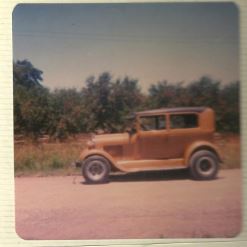 Both cars evolved. This was around 1978.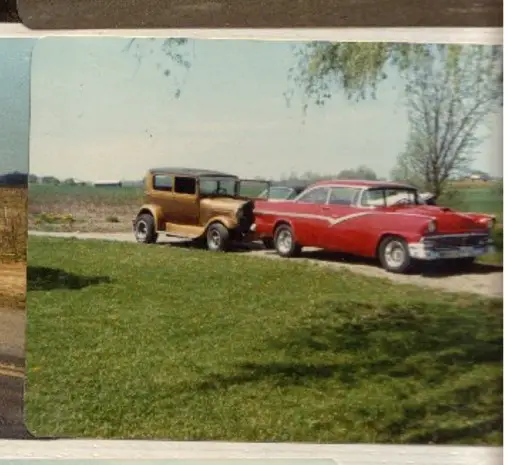 In 1992 I rebuilt the 29. I installed a Model B engine which is a '32 motor. It had a stronger crank than an A and I had it balanced, a mild cam, header and Ansen intake. I built a trailer from a Model A truck box to haul my son's go kart.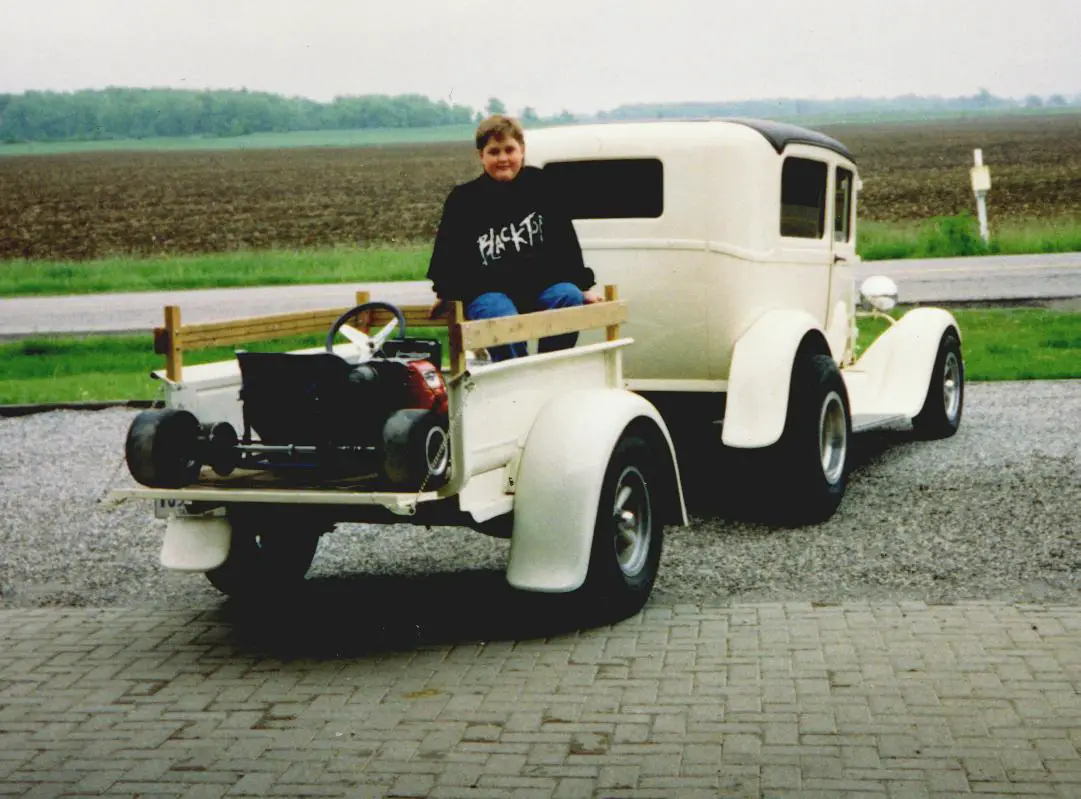 In 2009 it was on the road for a while, but the electric fuel pump that was in it succumbed from I think alcohol in the new gas. It went to the back of the garage for a few years. The back wheels are 10x15 magnesium Americans that came off a top fuel car out of Lockport New York in 1967. They came with pie crust slicks and the car had supposedly ran 207 mph. The fronts are 14x 6 ETs with 185/75's that came from the factory on my 1981 Iraqi Taxi Malibu.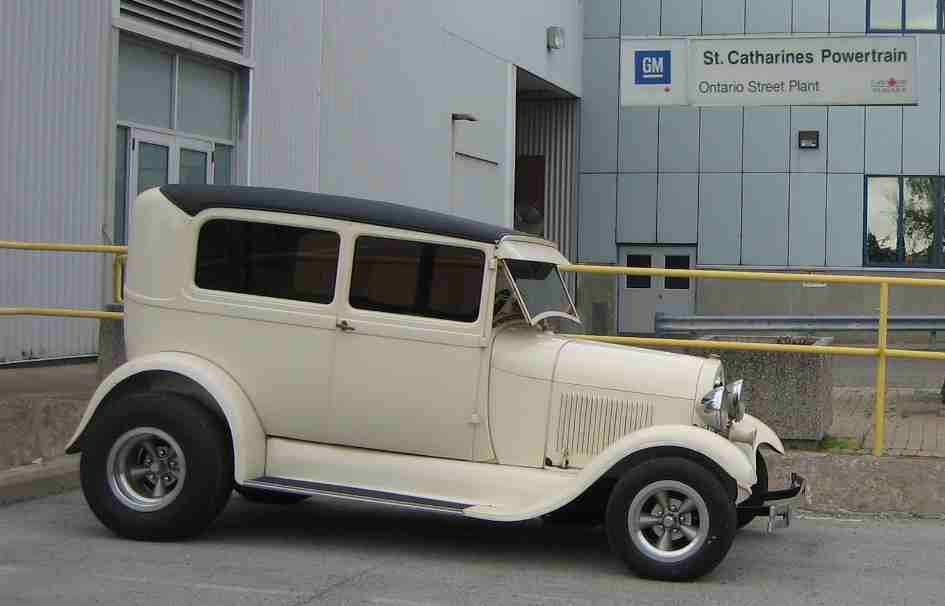 It's almost ready to go again. The new fuel pump is causing the carb to flood occasionally, so it might need a pressure regulator. The insurance company probably wants a new appraisal ( last one in 1999).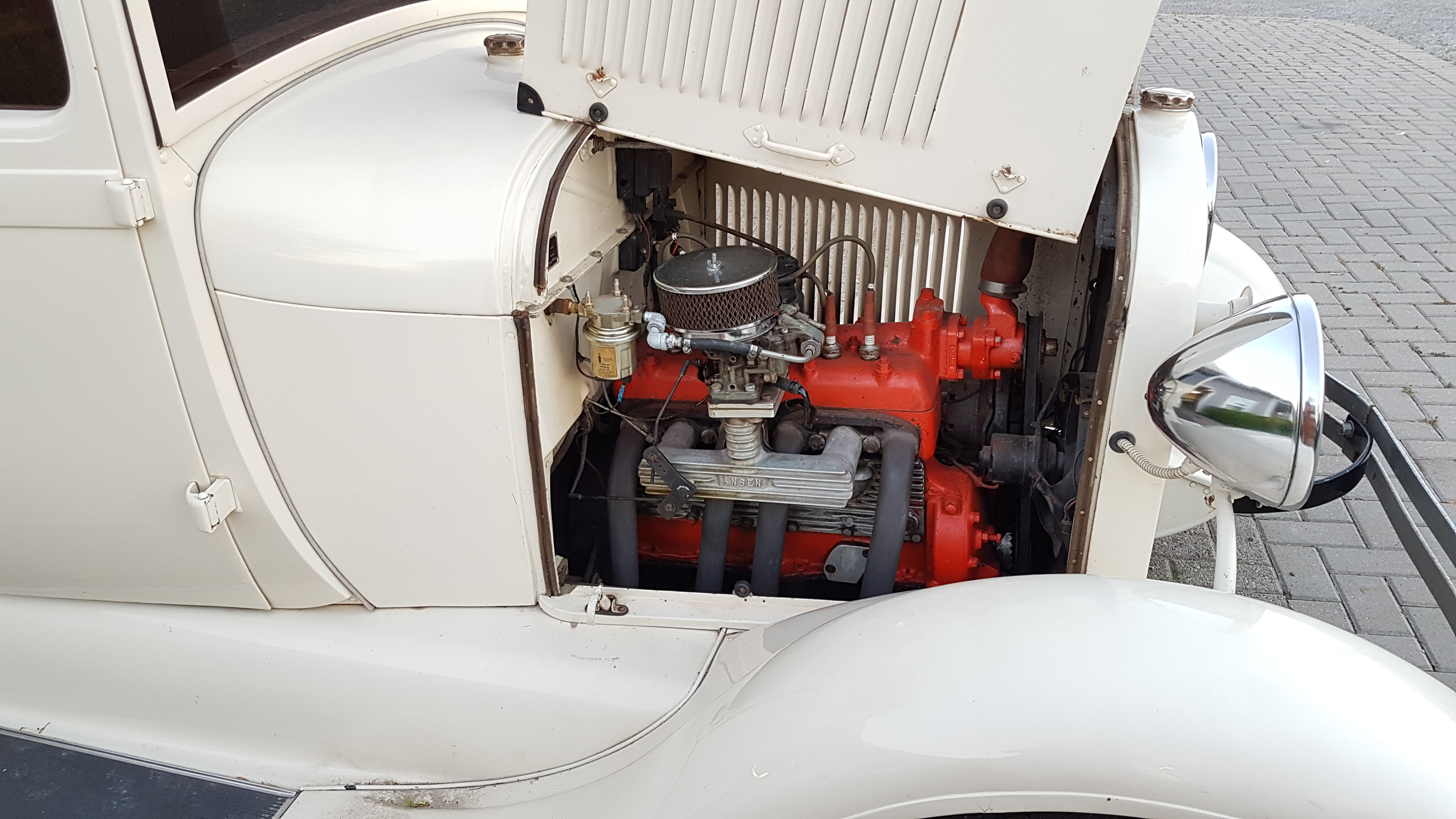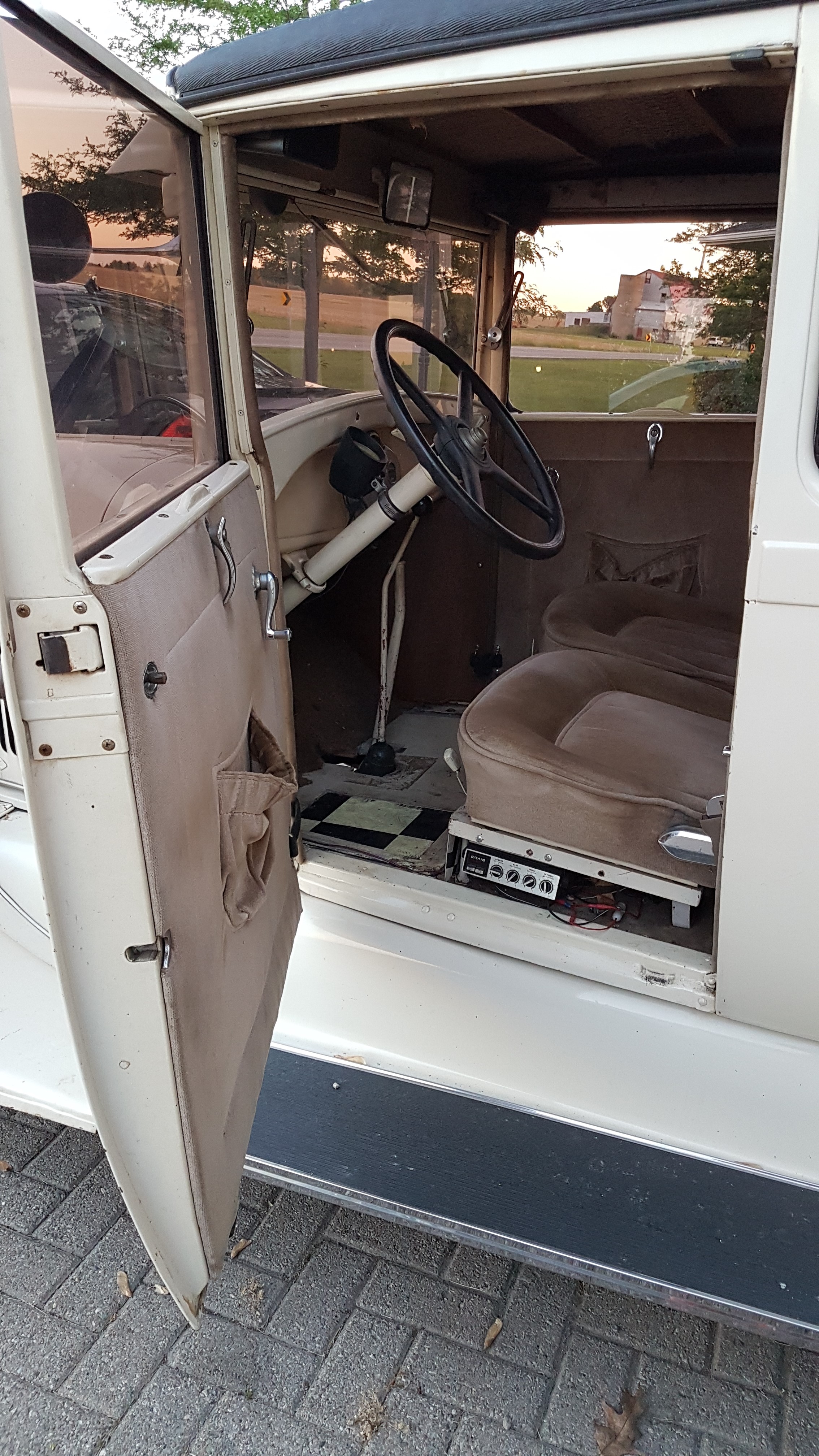 I hope to have it back on the road later this summer. When I bought it in 1966 it was 37 years old and looked vintage. My 78 Malibu is 40 years old now. I wonder if it looks as vintage to young folk?
Pete