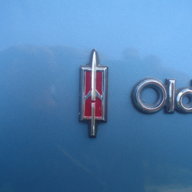 Apr 25, 2009
5,196
4,180
113
Posting this here since we don't really have an off-topic section and we all have non-G cars in our families. Mods are free to move it if they feel there's a better place for it.
I've been working with Honda recently as part of their recall effort. They really, really want to get the Takata inflators off the streets. If you've recieved a mailer please make an appointment to have them replaced. If you have had a mobile team knock on your door or leave a card please allow them the do the repair. They're equipped to do it on the spot, in your driveway. They'll keep coming back until you do.
I just got back from a week in Puerto Rico where they held a repair-a-thon in a vacant lot. We replaced 1700 inflators in 5 days.
Next week I'll be in the Portland area with a mobile team going door to door and repairing on the spot. Over the next few months I'll be bouncing from Portland to Seattle to Hawaii doing the same. Most major domestic markets are doing this and the jiffy-lube style drive-thru repairs are being done in export markets.
The Takata recall affects over 30 manufactures so it's not just Honda's problem, but they are definately being the most aggressive in their efforts to make it right.
More here
https://www.nhtsa.gov/recall-spotlight/takata-air-bags
.
You can enter any car's VIN here to see if it's affected
https://www.nhtsa.gov/recalls
.
Hurry up and get your cars fixed so I can go home and see my family again
1