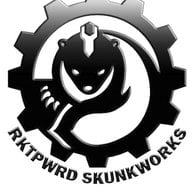 Comic Book Super Hero
Supporting Member
would really like to see your process. have some swivel seats that could use it but didn't have any info on how.
I know this comment wasn't directed to me, but I just re-did my seat backs. See post #3598.
Thanks Darin. Nice to hear from you again! I understand that sentiment and fear, but you have to look at it from the standpoint that at the end of the day, it's a car. It's meant to be driven. I don't build my stuff to sit static as garage art somewhere, I build my stuff to drive and enjoy...

gbodyforum.com