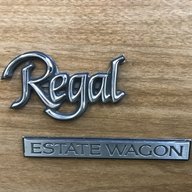 CaliWagon83
Royal Smart Person
Supporting Member
Hi guys. So I don't know if I was stupid or brave to try to undertake this project, but I attempted to change all my plugs and wires today.

I thought I managed to successfully complete the job. On the test drive, I noticed it started to run a little lumpy, and I got a minor backfire.

When I got back home, I noticed the right rear wire boot had come off the plug (if it was ever fully on in the first place). I'm not surprised that was the culprit, since it was a pain in the @$$ to remove and replace that plug in the first place.

Just wondering if anyone had any tips for getting the boot on the right rear plug securely without having to disassemble half the engine bay. I limped it into the garage for the night on five cylinders.

I'm thinking tomorrow I might try to take off the right front wheel and try to get to it through the wheel well. Any tips appreciated.
Last edited: