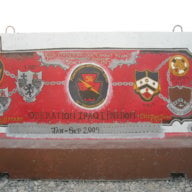 Sep 14, 2014
8,952
14,837
113
I paid $600 for a complete ElCamino to get the non-A/C setup complete. Ended up with a 3.42 posi sold the tailgate and some interior. Plus saved the gage setup and sold the front frame for an oval race car.
The cheapest heater unit I could find was $600.
Shame you didn't see my posting about the complete set I'm on the fence about holding on to. But mine wouldn't of had all the extra goodies you got.