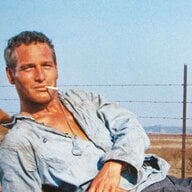 Nov 4, 2012
5,802
11,981
113
One thing I've learned about working on your own junk. Never underestimate your abilities to totally screw something up in entirely new and inventive ways.
If fućking things up was a competitive sport, I'd be an Olympian.
I thought you already had a qjet. Didn't I send you a baseplate?
Yeah I've got another one around here somewhere. I like extras.