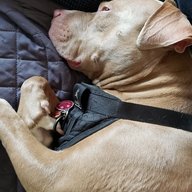 Royal Smart Person
Supporting Member
Thread starter
I bought a set of these guys at a swap meet a while back that I'll be using in my hood.

View attachment 211921

How well do your vents line up with the underhood structure? Any fitment issues?
The under hood structure on my hood is not like any I've ever seen. I'll get pictures once I mount hood. The vents are actually supposed to be a stronger structure once installed.