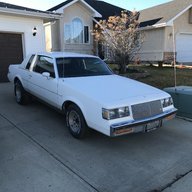 Northernregal
G-Body Guru
Putting a question out for the smarter guys with the big power numbers.

Have an opportunity to buy a new in box 4L80e, trans controller and TCI shifter off Kijiji. Price is slightly below new price, not enough to be a steal but good for Canuckistan.

Is the B&M worth it? Quality wise and for what you get? Model #118002.