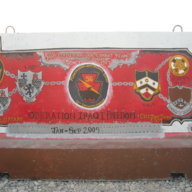 pagrunt
Comic Book Super Hero
Imagine the Butless GN/GNX...
Now we need some one to build one.
I don't have to worry about rust/corrosion on these parts.
Aluminum still can have corrosion issues. Contact with dissimular metals leads to it to get a case of it's version of tin worms. The steel brackets on my original aluminum bumper bars ate them up. Of course road salt didn't help either.