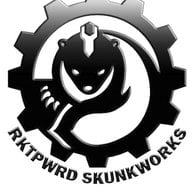 Builder of Cool Shjt
Supporting Member
Feb 2, 2015
3,980
22,423
113
Oldsmobile Joe, you are the man. THANK YOU, that's exactly the info I was looking for. Confirms my findings thus far.
Still, not too shabby for a junkyard find in my opinion! I mean, who sends a 442 to the wreckers? To me, finding this is like finding a Grand National in a junkyard. Even though it doesn't have a posi, for less than $200 drum to drum including the driveshaft, I'll take it all day long!
Let the swap begin...