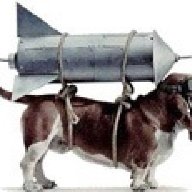 pontiacgp
Canadian Prime Minister
Ive got the fresh 4 bolt 454 squirreled away for future endeavors.
from the that post I assumed you had the 454 compete and ready to go...I'm disappointed....
Just the block done. Cam bearings, surfaced to remove any irregularities, bored, crack checked. $400 and some change. That was a few months ago. It will probably sit until summer. I'll either sell it as a short block to get rid of it or put it in a 1st gen monte or similar.
Last edited: