Now that I'm done with most of the drivetrain stuff, I can start focusing on the exterior refresh. I was never crazy about the grilles on the 85 442 (all the other Cutlasses in the gbody H/O 442 Had some type of blackout on the grille). I painted the egg rate sections satin black. Not bad, looks a little more aggressive. The Unlimited Hood is temporary, poor quality and I hate the ridge down the center. Looking at other, cleaner options.
I also had to make a temporary home for the Sniper screen, so I used my old two pod console mounted. I'll probably make a mold base on that shape.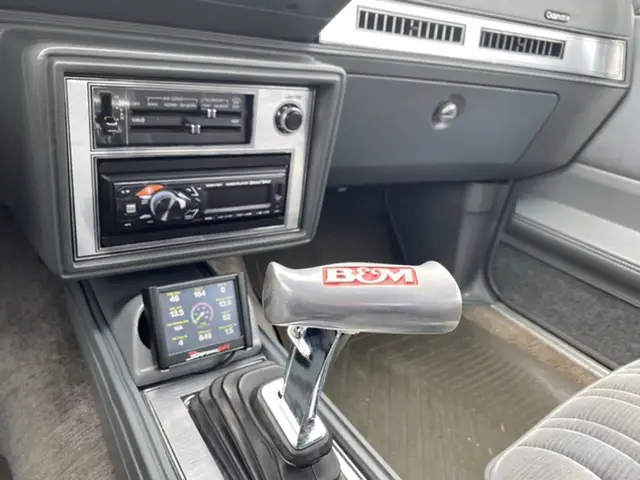 I hate non-stock appearing logos so I will trim out the Sniper logo on the bottom of the screen. Also will either fill the B&M logo with epoxy and refinish or get a new handle.