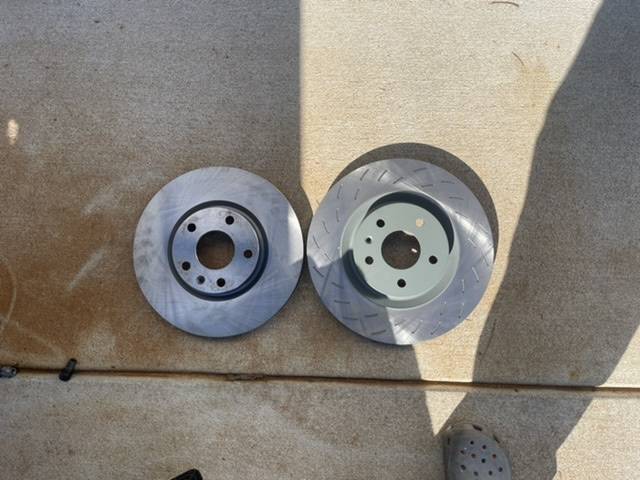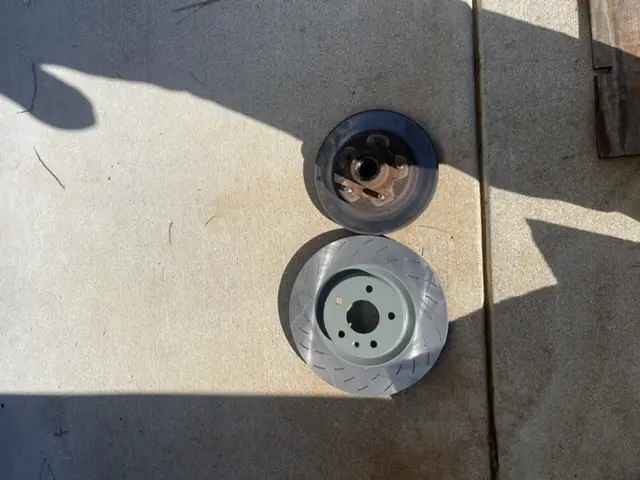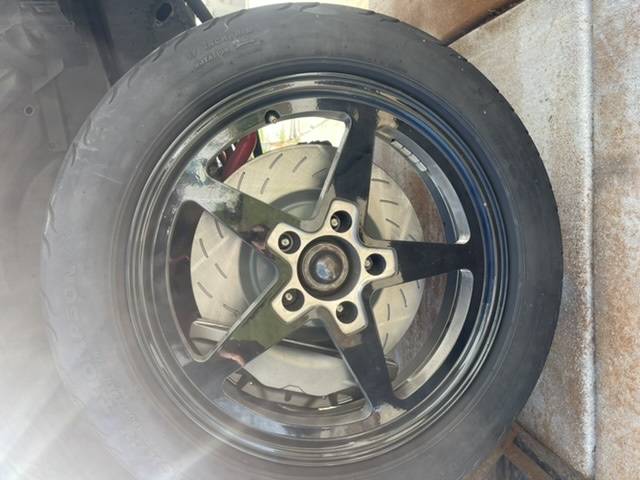 so I made the mistake of thinking I had the "baby" brembos. I previously ordered the base C7 rotors when in fact I needed z51(rpo-J55) 321mm vs 345mm
I was able to get some overnight with O'Reillys. Picked them up this morning. Finished the install, waited for the little ones to get home from school and had them help me bleed the brakes.
We went for a ride to break in pads.
Wow what a world of a difference! I can say I will need to look into some sort of an upgrade for the master. Especially when I do the rear blazer disk.