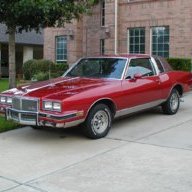 Just-a-worm
Supporting Member
Thread starter
Sean and I worked on the car today. The material on the Driver's side door panel had come loose along the bottom.......
So we pulled it, cleaned it up and glued it back with contact cement....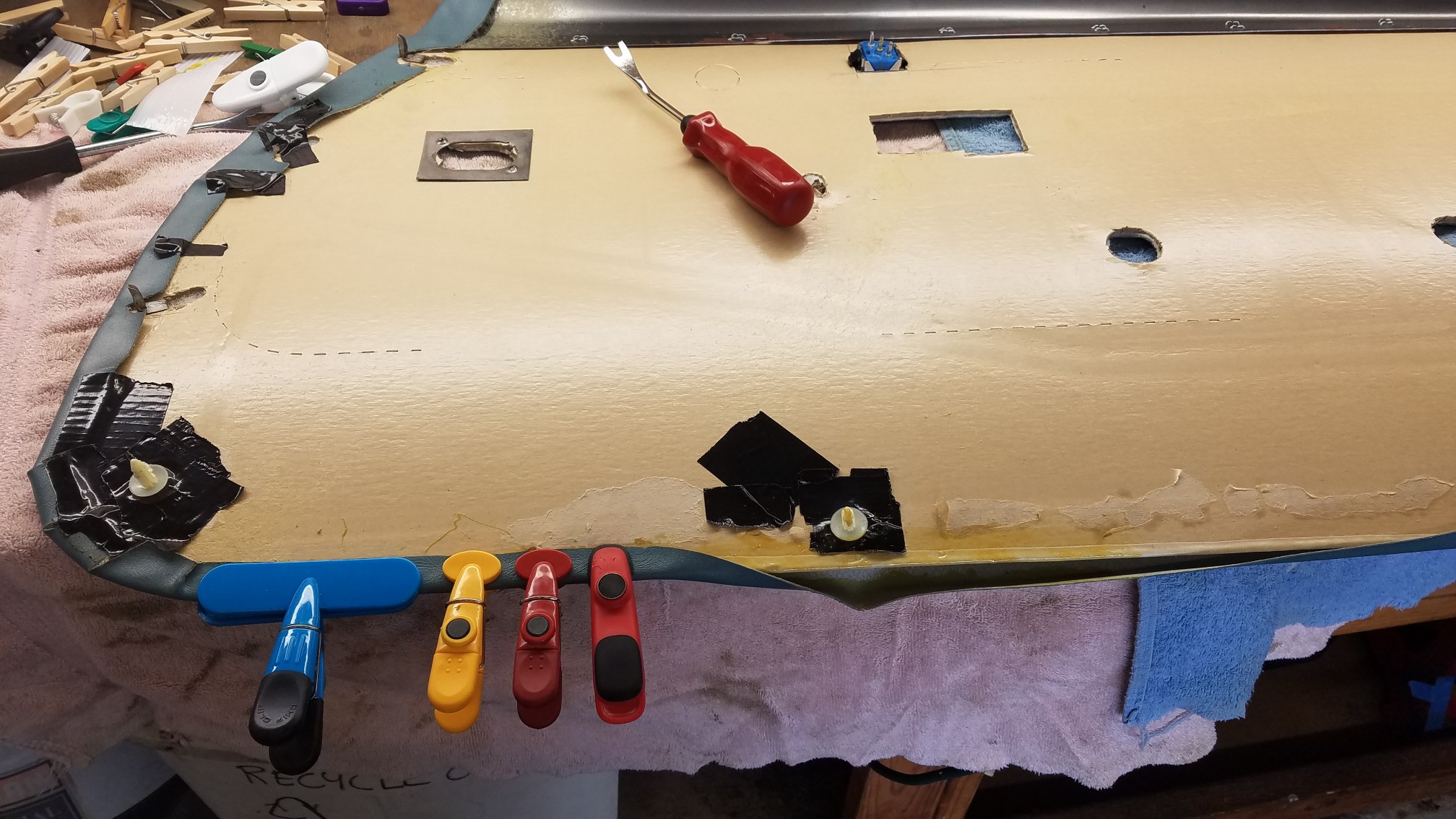 The repair turned out well. You can see this panel has been on and off a few times and has suffered some for it. My sister-in-law and I bought Sean these door panels. We paid a pretty penny. The quality isn't really commensurate with the price but they are still way better than what the car had when my brother bought it back in 2006. I didn't get a pic of the panel back on but there are pics like that in this thread.
While we had the car over on the main side of the garage, I went ahead and checked all the fluids and looked around under the hood. It's dusty under there but still looks nice...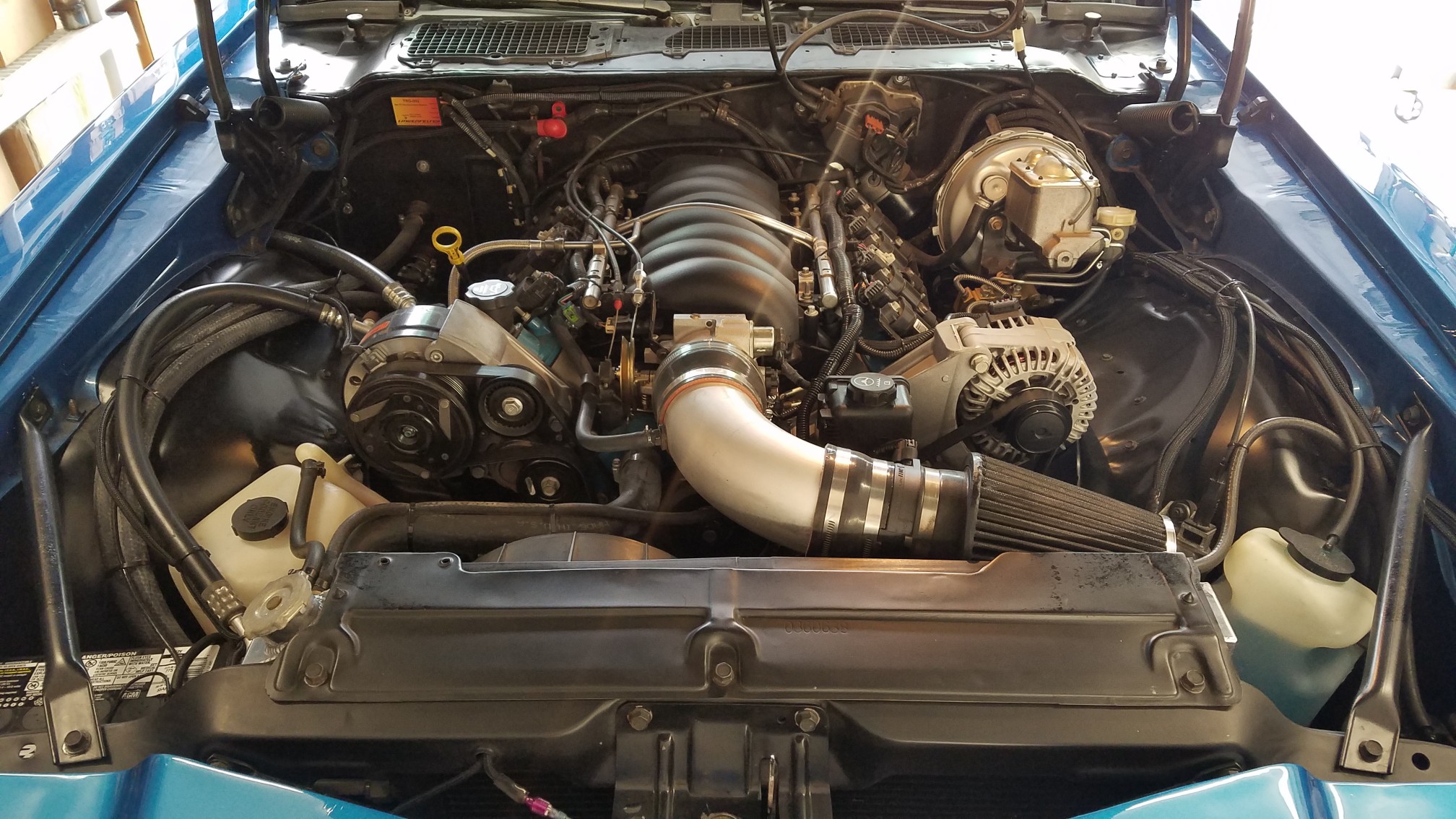 I think later this year we'll likely change some fluids. It's already been three years since thrash week when we replaced the radiator, flushed the brakes, etc. That's hard to believe.
The car has a bit over 7400 miles on it.....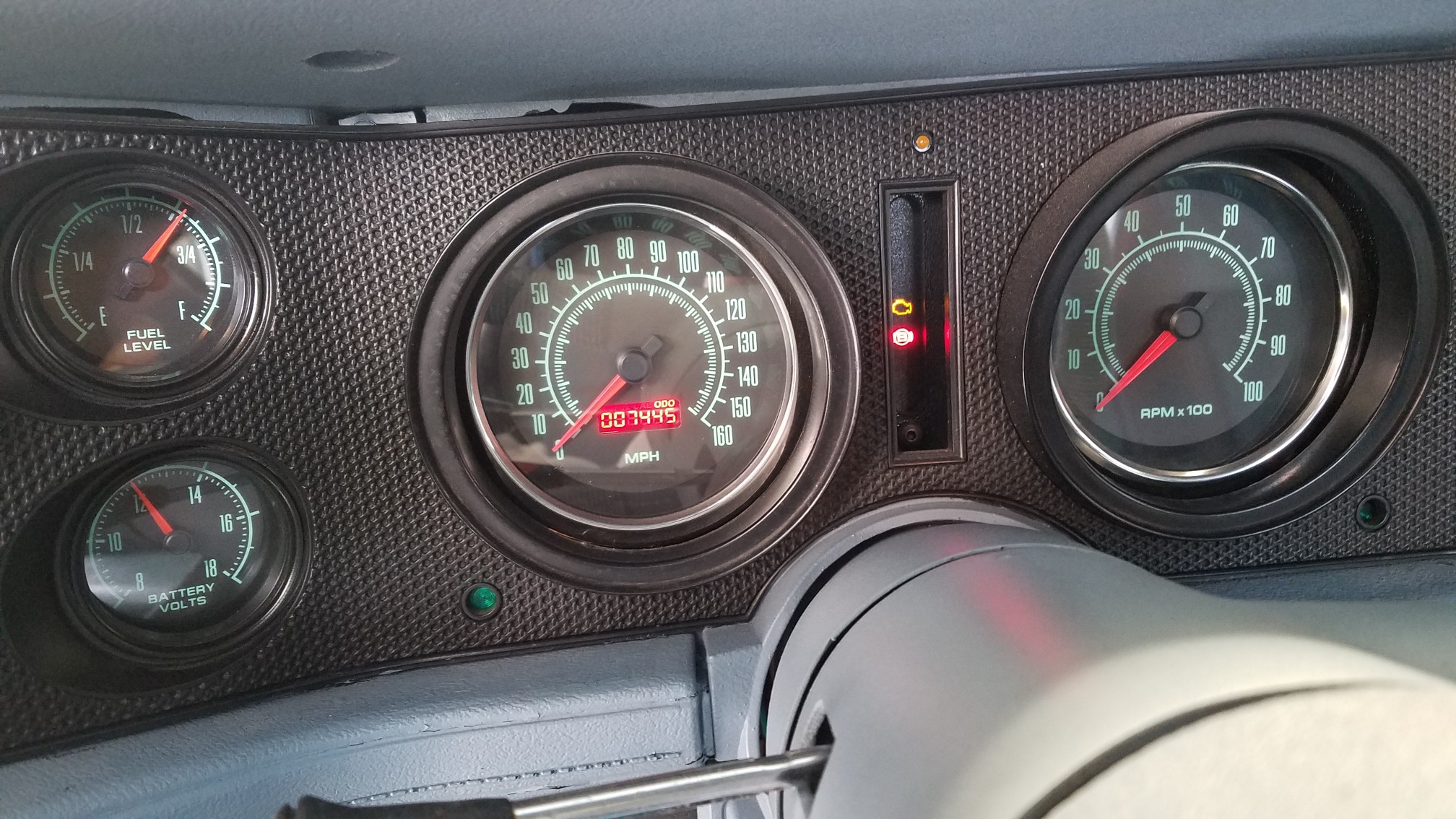 While we were at it, I got under the dash (very foolish of me) and adjusted the clutch pedal up. We used a Tick Performance (Tilton) clutch master cylinder for a 4th gen F-Body and the pedal height and stroke are adjustable.
A few years ago, the rod for the cluch master cylinder came loose from the pedal. We put it back together but somehow in the process the jam nuts on the adjuster backed off and over time, with use, the pedal got lower and lower until the car didn't have any clutch.
As this was happening, the cruise control stopped working. This makes sense, because we have a safety switch from a 4th Gen F-Body on the pedal that cuts off the cruise if the pedal is pressed.
When I adjusted the pedal up the last time, to restore clutch function, I was too conservative and the cruise still wouldn't work. This was just one of those things we never got back to so it was nice to address it today. The cruise should work now. It's raining here today so we didn't take it out and test it.
I guess that's it for now friends.