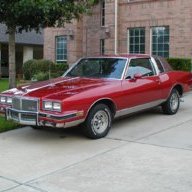 Apr 3, 2015
7,846
18,217
113
Luke,
That's the crankcase breather and you need it. I recently had the same issue with my Performer Vortec. What I did, was buy a steel 3/4" hose splice and I stuck that in the valve cover, then used a small piece of 3/4" hose to connect the hose splice to the stock breather tube. You can use heater hose but I went the OCD extra mile and bought oil return hose intended for a Turbo. Here is the hose splice part I bought....
https://www.amazon.com/dp/B000CSYSTY/?tag=gbody-20
Its a Four Seasons 84741. Your local parts store should be able to cross reference it. After adding the hose splice, believe it or not, my setup was too tall so I had to trim the stock breather tube to length. Not stock but gives the appearance of stock....